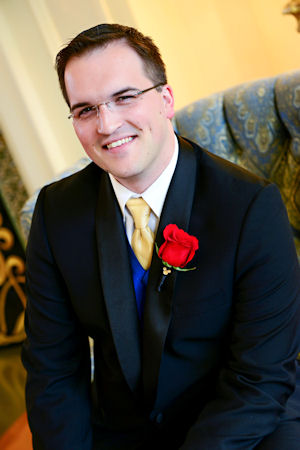 Master of Music, Performance-Orchestral Conducting, Texas Tech University, 2010
Master of Music, Music Theory, Texas Tech University, 2009
Bachelor of Music, Flute Performance, University of North Carolina at Chapel Hill, 2007
---

Jason Brame is an accomplished music director in Central Florida, providing various music services to local arts organizations. Most notably, he has been commissioned for music arrangements by Norwegian Cruise Line, Encore! Cast Performing Arts, and Freedom High School. He has a vast repertoire arranging for various musical instrumentations and styles from solo instruments to full orchestral, from classical to pop/rock.

Click Email if you would like to inquire about availability and pricing for music arrangements, orchestrations, or accompaniment tracks (for rehearsal or performance).

Jason is the Music Director for Fantasyland Theatrical Productions, serves as a Production Assistant for Walt Disney Parks and Resorts Creative Entertainment, and is the stage manager and music director for Titanic: The Artifact Exhibition.

In his free time, he produces a YouTube series focused on the Star Wars Canon, exploring the comics and novels in the Star Wars universe.